13/05/2016
The Google Sandbox aka the Sandbox Effect is the term used for a commonly held thought that Google applies a filter to new websites under restrictions for a specific amount of time and prevents them from ranking for competitive keywords.
This makes sense because Google does not have sufficient data on new websites. They do not know what the website is about and content is typically limited because of the freshness of the domain.
Although Google will neither confirm nor deny the presence of the sandbox, it is a widely known fact. The time Google keeps a website in sandbox depends on several factors.
Sandbox and aging delay
While it might be considered unfair to stop new websites from getting ranked by artificial means, there exists a fair amount of reasoning why search engines, and most importantly Google, have resorted to this kind of measure.
With blackhat methods like bulk link purchase, creating duplicate content or just stuffing the keywords to reach highly trafficked positions in search engines, it really is no real surprise that Google sandboxes new websites whether or not they indulge in black hat practices.
Naturally, when a phoney website is indexed and admitted to top ranks, this greatly deteriorates the quality of search results. The sandbox effect works just like a probation period for a new website. After the website is out of this probation, it is given free-will to play in SERP real estate market.
Ageing delay and sandbox are similar in meaning and many SEOs use these terms interchangeably.
The time Google keeps a website sandboxed varies from case to case.
There are instances when two websites were launched on the same day, were indexed within a week but the ageing delay for each of them expired in different months. The sandbox is something outside of our control and at times you cannot avoid it. However, there are steps you can take to minimise the effect.
How can you tell if your website is in Google's Sandbox?

Now you know what the sandbox is, it is important to determine if your website is actually in Google's sandbox. It is also important to figure out whether the entire site was dropped from Google or it is just been ranked down for certain keyword phrases.
In order to do this, type: "site:www.yourdomain.com.au " in your browser's search bar (replace "yourdomain.com" with your site URL).
If Google will not return any results then most likely your whole website is dropped by Google. The drop can potentially mean that your website is penalised, sandboxed or has never even been crawled. If Google shows your website in its results but you have been dropped significantly in rankings, then it is likely that your website has been put in the sandbox.
Minimising The Sandbox Effect
While the sandbox will not be something you are able to control, there are specific steps you can take to make it less damaging. You will find people telling both ethical and unethical tricks and tips. Unethical tricks can get you additional penalties or perhaps a complete ban from Google, so think hard before turning to them.
Before we explore more details about specific techniques that can be used to reduce the damage done by the sandbox, it is essential to clarify the primary rule: you cannot fight the sandbox. The only thing you can do is to adjust to it and patiently wait around for the time to pass.
As many webmasters can tell you, any of your attempts to fool Google will only backfire.
Tips to tackle Google's Sandbox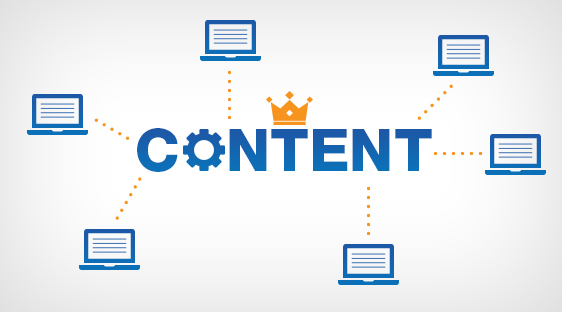 1. Actively gather content and good links – After all, good content and backlinks can only take you to the top, after your website is out of the sandbox. Make sure that the links you get are from trusted and reputable websites. Links from .edu, and .gov domains can help you a lot. Don't try to get 5,000 links in a single month if the industry standard says otherwise. Instead, build links slowly and steadily.
2. Plan in advance – In contrast to the general practice of launching a site after it is absolutely complete, why not publish a few blog posts? This will start the time clock and your website might get out of sandbox by the time your posts are published and indexed. It is recommended that you have a content strategy set for your website. Having fresh content lined up is a great way to simultaneously attract natural links as well as thicken the size your site.

3. Use a good host – Newer hosts might want to make more money by indulging into things that are unhealthy for all the websites hosted on the platform. You can also host a website on a subdomain of a well-established host. The sandbox effect is not so severe on new subdomains unless the domain is itself blacklisted. Although you may also use redirects from the subdomain site towards the new one, this practice is questionable and can be considered as an attempt to misguide Google.
4. Focus on long-tail keywords – If you have your website in the sandbox, this does not mean that Google will not index the website at all, in most cases, Google still do crawl websites while been sandboxed. Instead of not ranking for any keywords, try optimising the page for relevant long-tail keywords and then making the switch once the website is properly established. You can certainly top the less popular keywords. And while you wait to have your website ranked on some of the most lucrative keywords, you will find lesser-known keywords are enough to keep the ball rolling.
5. Increase your traffic through non-Google methods – Google is not the only real search engine or marketing tool available. Other search engines either have no sandbox at all or they keep the website sandboxed for a relatively short time. While you have your website in the sandbox, you can easily utilise this time in building your rapport with other search engines. Having your website submitted to Bing Webmaster Tools is a great start.
Not only can you leverage different search engines for traffic, but also take advantage of email marketing, video marketing and social media.
Take action!
In conclusion, having your website in Google's Sandbox isn't the end of the world. There are many other avenues you can invest your time if you suspect your website is in the sandbox.
Start with the 5 steps listed above and we're sure by the time you're finished your site will be ranking competitively in no time.