Cerrone Jewellers
Business challenges
A nationally-renowned brand that wanted to capture additional market share
Running an existing SEO campaign that was seeing limited growth
Limited top ranking keywords on Google
Our solution
Comprehensive keyword research into identifying high value product and category keywords
Developed a content strategy that worked to boost keywords rankings on eCommerce category and product pages
Developed a link building strategy that saw numerous high value links been attained
Services provided
34%

increase in SEO page sessions

39%

increase in SEO users

82%

increase in all tracked keywords

50%

increase in impressions on Google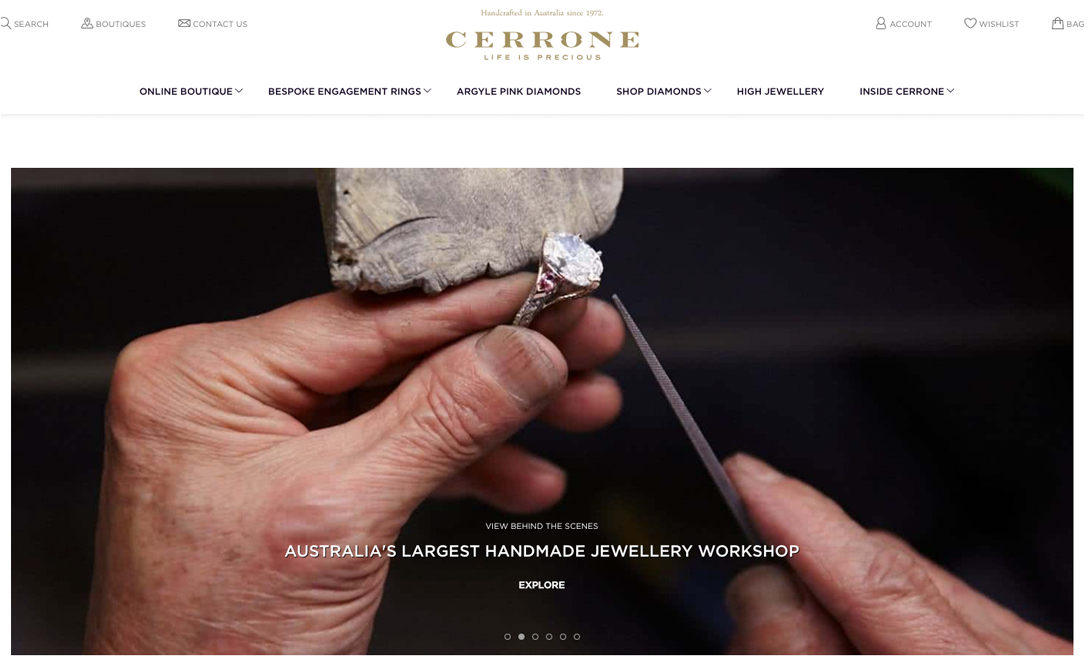 How we helped Australia's most-awarded diamond jeweller scale growth through SEO.
Cerrone is Australia's most awarded bespoke, luxury diamond jeweller. Over the past 45 years, the business has cemented itself as an industry leader and is highly regarded for its craftsmanship and reputation for design excellence.
Red Search were approached with the challenge of driving more organic traffic to the Cerrone eCommerce website. This was engaged during a time when COVID19 lockdown restrictions had just been just introduced across Australia.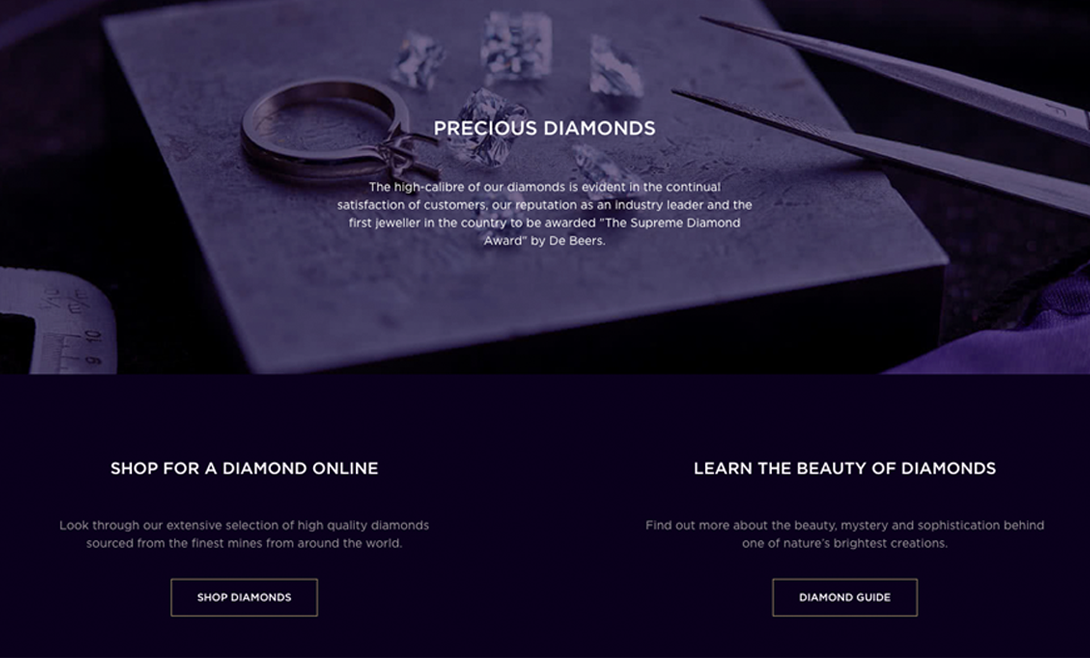 How we handcrafted an exquisite ongoing campaign for Cerrone.
Through the execution of our bespoke SEO strategy, we ran a successful campaign that saw the website receive month-on-month SEO traffic increases.
Our team conducted extensive keyword research to identify and understand what customers were looking for. We then concentrated our on-page optimisation and link building efforts to target core landing pages which we saw had huge potential to attract high converting customers.
Across a 6 month period, we saw a +39% rise in organic traffic and an 82% increase in all tracked keywords. Needless to say, our ongoing SEO campaign performed exceptionally well. Through further optimisation work, we expect to see an even greater increase in organic traffic results.