12/08/2018
The term "Content Marketing" has slowly and undoubtedly picked up much momentum over the past years. Today, it's an online marketing strategy that many businesses are heavily investing in.
For many new entrepreneurs entering the online space, this marketing concept may be at times, confusing and hard to understand. Given the immense popularity and effectiveness of content marketing, this post will explain what content marketing is, how it will impact your business and the most popular types of content marketing channels.
What is content marketing?
Content marketing is about utilising and distributing valuable content to achieve scalable business growth. Different companies practice content marketing in various ways. The reason for this is, is because every business is marketing to a different target market. Each market will react and engage with each type of marketing more or less effectively.
For example, there is no point in tweeting up a storm on Twitter if your consumers are primarily conversing and interacting on Facebook. Your content marketing campaign will fail and budget wasted. Instead, what is important, is to research and understand as much about your target market before starting a campaign. This ensures you are appealing to the right people, through the right platforms.

Content marketing purpose and objectives
Providing your audience with content of value is at the heart of what content marketing is about. Your content will likely be created to either educate, inform or entertain. All three approaches will work to serve and achieve the same end result, and that is to provide your customer with actual value in the information you are supplying.
For every piece of content, you have distributed across the web; you are essentially providing prospects with another grand reason on why they should choose you over your competitor. This ultimately allows your business to stand out from the endless crowd in the online marketplace. In other words, you're setting yourself apart and distinguishing your business as one that believes in the value of engaging with customers. Providing genuine worth that triggers a sense of pleasure and enjoyment is what your content marketing strategy should be about.
Content marketing strategies aren't aimed at selling something to customers – however, what they are designed to do is inform audiences about the specifics of your business, to make sure that they're able to make more informed choices (i.e. by picking you), or to entertain and engage them.
A good content marketing strategy is supposed to do both, and the result is always the same: customers start trusting you as a business, and you as a brand, because you've given them all the information they wanted, and they like you because you've given them actual worth. Once they're all set to buy something, they'll happily complete a transaction.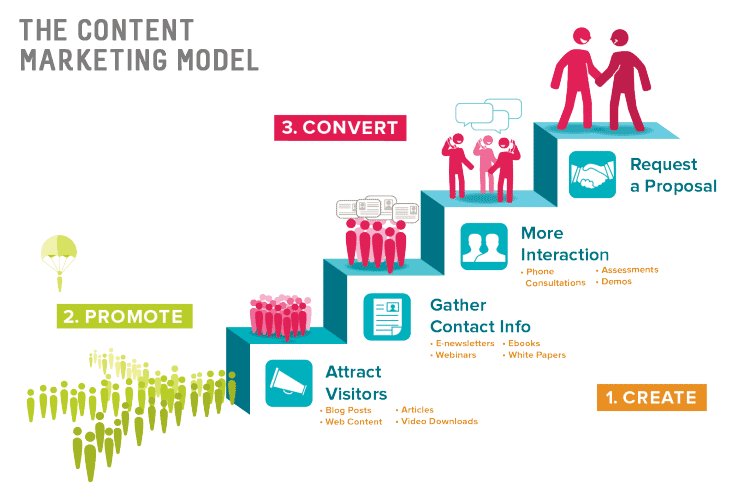 How content marketing is different from traditional marketing
Content marketing is different from regular marketing in two fundamental ways. First, information resides on owned or earned media. If there's any media buyout involved, it's traditional marketing, not content marketing.
Secondly, content marketing is a pull, not a push. Content doesn't interrupt; it blends and attracts.
How content marketing aligns with SEO
Without good content, you will struggle to make your SEO strategy useful. All successful businesses create quality content for their clients. They do so by either publishing content on their website or by distributing it via various popular online sources around the web. To name a few, we have Facebook, Twitter, Linkedin, Slideshare and Instagram.
In addition to that, the quality of your website's content highly determines your search engine positions, especially with Google. After the Hummingbird update, Google has started giving high importance to the content, and this fact alone stresses the fact that success in SEO is highly dependent on the quality of content you have on your website.
Although content marketing and SEO are two entirely different phenomena's of marketing, this does not mean they can work on a standalone basis. Combining the two techniques helps you to rank higher in search engines and gain better search engine traffic. By writing content for both search engines and humans, your business is able to improve its ability to market itself. Whenever creating a content marketing strategy, it is necessary that you keep SEO firmly in your mind.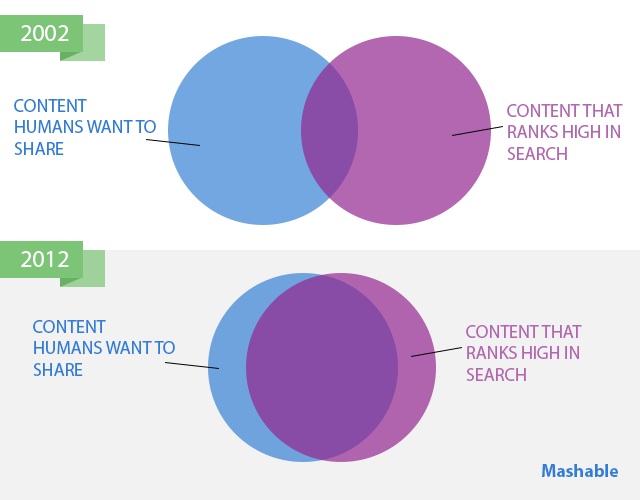 How content marketing can benefit your business
Content marketing can prove to be a serious game-changer for your business. Although this kind of marketing offers several advantages (most of which are tough to monitor,) there are three key benefits you should know about:
Here are some other ways content marketing helps your business:
Content marketing allows you to make a personal connection with your audience
Unless a company knows how to promote itself using mind-to-mind conversations, having great content that offers excellent value to its target audience is sure to make a huge difference.
Content marketing makes it easy for your prospects to find your business
Usually, every time a savvy buyer is confronted with a problem, he tries to find a solution on the internet, right? Therefore, for a business willing to make itself more visible on search engines, well optimised and quality content is essential in reaching your audience.
The importance of content within customer buying cycles
As buyers go through several stages of the buying cycle, they need content on each stage to strengthen their willingness to buy your product or service. For example, how would a prospect know whether your product is within his budget or what other customers are saying about your product? Content plays a significant role at this stage to convince prospects in favour of buying your product or service. Without the aid of relevant web content, prospects just might choose your competitor over yours.
Key forms of content that may work well for your business
So, now you know what content marketing is and how it might benefit your business, here are some of the best actionable ways to start your content marketing strategy without any professional aid: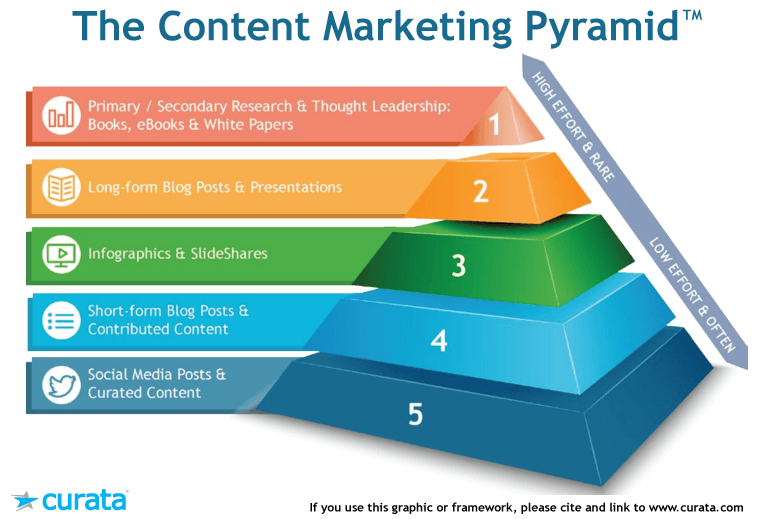 Create evergreen content that isn't time-sensitive (seasonal)
For almost all businesses, your website is the first thing your clients see. It's your storehouse of information, so it's vital that it grabs the attention of your customers. A good way to keep customers hanging around – as well as building trust and demonstrating your brand – is by having free content present on the website that customers could read. Creating evergreen content is a great strategy to accomplish this.
Engage with customers through mobile apps
An app is an excellent content advertising tool, provided you know how to make it fit the needs of your customers. Not all businesses can do this, but if you can, branding and marketing your business through mobile apps is the way to go.
Blogs, if done well, are an exceptionally successful content advertising tool. Why? Firstly, they offer an easy way to interact with your customers and advertise your product online. They provide a two-way conversation: customers can interact, seek advice, and even post their own content or leave comments.
Secondly, if you're publishing well-written and up-to-date information online, you might become an authority in your niche. If you're guest posting everywhere and posting high-quality content on your blog, people start seeing you as an authority on your subject. That is certainly good for any business.
Imagery: think infographics and before and after photos
Content curation works quite well with images because individuals are frequently searching online for visual inspiration. If you have a vast collection of images related to your subject, they start considering your website as a valuable resource and stick around.
Videos are one of the most powerful content marketing tools. Simply having a video on your homepage dramatically increases the time customers spend on your site. The more they hang around, the more likely it is that they will contact you or buy directly. Any good video might go viral in no time. People love sharing videos with their friends on social websites, as well as sending them to people they know.
Conclusion
Keep finding out how you can best fulfil the content marketing needs of your business and keep perfecting what you do. Every business is different, and each industry is unique. Refine what you do according to the needs of your customers so that you can maximise all of your online marketing efforts.